ABOUT FRED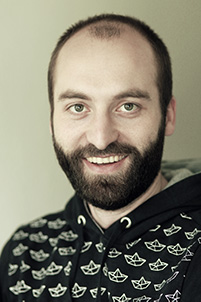 *1981 Black Forest / Germany.
Assistant Camera for German public television since 2002. Years of experience in documentary filmmaking as camera assistant (TV) and cameraman.
Bachelor of Science (B.Sc.) 2005-2009 at University of Applied Science Offenburg.
Holder of the legally protected professional title 'Ingenieur' (engineer).
Fields of Study: Media Design, Media Engineering, Media Computer Science, Media Management.
Further Study: Cinematography at the Academy of Media Arts Cologne 2011-2015.
After many years of solid education, I try to combine the best from two worlds:
A pragmatic technician and engaged artist.